The ROI of Using FSI's Services
Your business partners or clients want documents in an EDI format. Switching to EDI costs money. FSI offers an abundance of services that will make your business EDI-compliant without having to change your business process or investing in costly EDI. Adjusting your business practices to meet the EDI requirements requested by your business partners or clients will generate costs. You will have to invest in an EDI system, personnel to run it, and other costs associated with in-house EDI.
By choosing the services offered at Faxinating Solutions, your business will benefit from reduced costs, faster turnaround, and a reduction in errors. You can focus on your core business while FSI handles the rest.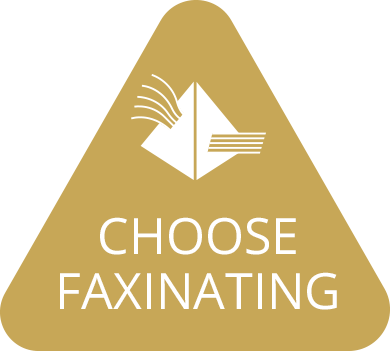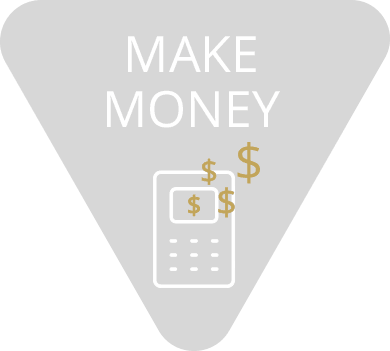 Here are some of the
specific services FSI has for you :
EDI Outsourcing
What is EDI outsourcing?
Contracting out your EDI needs to a third-party firm like Faxinating Solutions, who are experts in EDI solutions. We will manage your EDI process which will allow you to focus on your core business without worrying about EDI technology and costly investments.
How does EDI outsourcing work?
You send us the documents requested by your trading partner or clients in whatever format you use (text, PDF, XML, etc) via your preferred means of communication (FTP, email, VAN, fax, etc). We contact your trading partner or client, we handle the setup and technical details, and we ensure that all the EDI requirements are met. We transmit your data quickly, effectively, and securely.
EDI outsourcing will rid you of these costs::
EDI hardware & software
Ongoing maintenance and upgrades
Communication software
Personnel to manage and troubleshoot the in-house systems
FAX/PDF/Excel to EDI & EDI to FAX/PDF/Excel Document Conversion Services
FSI offers this service to companies who are unable to send documents by computer. This service provides many benefits to companies that receive purchase orders from partners by fax. This solution can reduce processing time, lower your costs, and deliver purchase orders or other documents in a readable format that can be tailored to suit your business requirements.
EDI2FAX/PDF/EXCEL
Purchase orders, activity and forecast reports, error reports, and other documents are sent to FSI via EDI. We convert these files into a format that you can view, download, and/or import into your system.
FAX/PDF/EXCEL2EDI
Customers and suppliers fax their documents to a toll-free processing fax number. As an alternative, documents such as PDF and Excel spreadsheets, can be emailed to a specific workflow email address. Using OCR/ICR technology, the data is extracted, captured, verified, converted to EDI, and sent to your business partner.
The exAct® Software
FSI's exAct® software is an affordable way to become EDI compliant. The user-friendly interface allows you send and receive documents such as, but not limited to, invoices, purchase orders, and payment remittances. It contains built-in error-checking and calculation, the ability to switch effortlessly between English and French, and access to bilingual user guides.
You need an internet connection and a Windows-based computer. It can be installed on a local or network drive.
The exAct® Web Portal
FSI's web portal allows you to send and receive documents such as, but not limited to, invoices, purchase orders, and payment remittances. It contains built-in error-checking and calculation, the ability to switch effortlessly between English and French, a complete audit trail of your transactions, access to the original EDI files, and access to bilingual user guides.
There is no cost to access the Web portals. They can be accessed from any browser or device.
VAN: Value Added Network
What is a VAN?
A VAN is a hosted service that functions as an intermediary between business partners. It is one of the means used to facilitate the exchange of EDI data or to provide other network services such as EDI translation, encryption, secure e-mail, management reporting, and additional services to their customers.
FSI is a reseller of two major VANs. With our simple and cost-effective options, you will save on the implementation and management of a VAN.
The benefits of using a VAN:
Provides mailbox services as well as a variety of additional services, such as backup services and data recovery.
Acts as trusted third party inspecting and authenticating EDI messages that are deposited and verifying the identity of the trading partners.
Provides audit trails for all EDI transaction.
Sends email notifications to partners to inform them of the arrival of an EDI message in the mailbox.
The sender and recipient can connect at any time to deposit and retrieve their data.
No minimum monthly fees and no hardware investments.
Innovative EDI solutions for all your business needs!